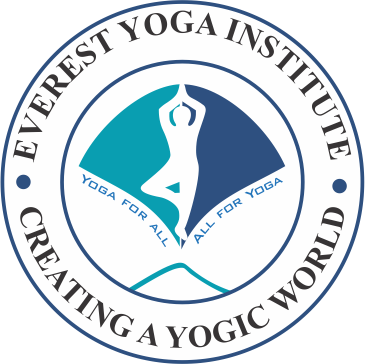 Everest Yoga Institute
A Unique Multi Style Yoga School (Online & Onsite)
245 C, Rajguru Nagar, Ludhiana, Punjab (INDIA) - 141012
- Our Mission -
"To create a Healthy & Happy World through Yogic Practices."
Om CHANTING: Against all evils
Understand the mechanism of body and mind, role of breath and endocrine system in association with OM chanting .
We want to bring forward to everyone that scientific and spiritual knowledge is a must and will remain open to all from our end.
During this challenging time of lockdown due to COVID-19, our energy system requires constant cleansing and replenishment to keep us balanced and functional . It is essential that we cleanse our aura of all negativity on hourly basis.
FREQUENCY OF OM (Aum):
Average frequency of *healthy human body during day time is 62 to 72 Hz. When frequency drops, immune system is compromised.
Natural humming energy of OM (Aum) exists all around us. It vibrates at the frequency of 432 Hz. Strong enough!!
POSITIVE SPILLOVERS OF OM(Aum) on ENDOCRINE SYSTEM:
As we chant ,the vibrations reach every cell of our body.
A' or 'O' sound specifically vibrates the CHEST, STERNUM & NECK. Prolonged 'M' sound specifically vibrates the BRAIN.
• Vibrations in STERNUM stimulate the *THYMUS GLAND* in the chest which controls the production of defense cells called T LYMPHOCYTES.
• Vibrations in THROAT stimulates the *THYROID GLAND*. This gland produces THYROXINE which regulates metabolism and strengthens the heart functioning.
• The THYMUS GLAND, located behind the Thyroid Gland also gets stimulated which increases the amount of calcium in the blood when required.
• Vibrations from the chant stimulates HYPOTHALAMUS,located in the brain which further activates THE MASTER GLAND- PITUITARY to govern the secretion of chemicals and hormones that balance the body and generate HEALING EFFECTS on EMOTIONAL, MENTAL & PHYSICAL WELL BEING.
• Also, the PINEAL GLAND present between our eyebrows gets resonated which secretes Happy Hormone : SEROTONIN during the day, and MELATONIN at night.
YOUR TURN NOW:
Close your eyes, inhale deeply and as you exhale say the divine mantra OM (AUM), loud and clear. Hold the tone as long as possible "AA UUUU MMMMMMMM ", with prolonged MMM.
Practice this everyday for 10 – 15 minutes , early morning and before bed.
Lead a happy & healthy life .
YOGA SHOWS THE WAY !!
LOVE & BLESSINGS

Interdisciplinary Approach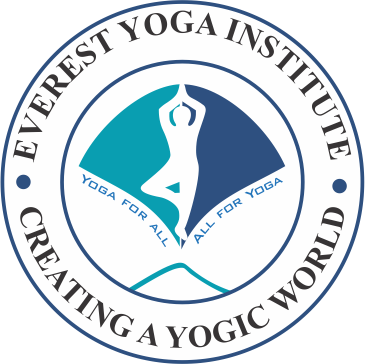 Yoga for starters, movers, flyers


Platform to Conduct Online Classes
Focus on Traditional & Modern Yoga

Internationally Recognised Certificate
Courses

We Offer (Online & Onsite)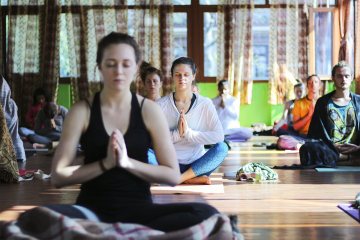 Do you have a curiosity to learn more about the art and science of yoga through a modern-day approach? Do you have a desire to grow physically, mentally, emotionally, spiritually in every aspect of your practice? Has the thought of teaching yoga ever crossed your mind? Then don't delay and join our next batch.
If you are seeking strength, flexibility, a clear mind and an energy boost, then you must try the Multi Style Yoga Course with us. This form not only gives you a toned and lean body but wholesome variety to choose from.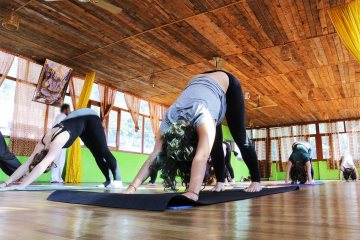 What is important in an asana? To do it in a correct manner instead of just doing it. What is important before learning alignment? Before learning alignment one should understand misalignment and how to correct them. If interested in knowing this come and join us.
Advanced Yoga Asanas Course perfects your ability to perform & teach more complicated poses. You will learn variations of asanas along with their techniques, alignments & adjustments in a simplified manner.
This is a relatively special concept of using aids/props to aid the practice of yoga poses. The props include: YOGA - WHEEL, BELT, STRAP, BAND, CHAIR, WALL, BOLSTER, STICK, BALL, MEDICINE BALL, BLOCK ( Rubber, Foam, Wooden, Round Wooden ).
This is a specialised programme for yoga practitioners aspiring to teach yoga to pregnant women. You will learn how various yogic practices are adapted and modified during various stages of pregnancy and early motherhood.
Our

Expertise (Online & Onsite)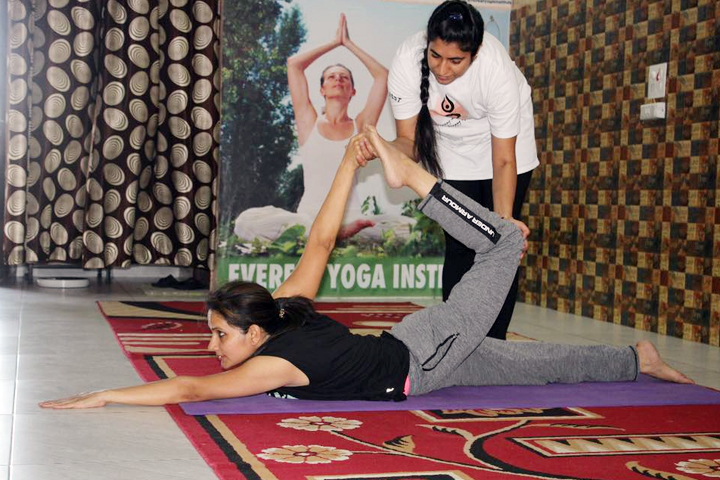 (Online & Onsite)
(Online & Onsite)
(Online & Onsite)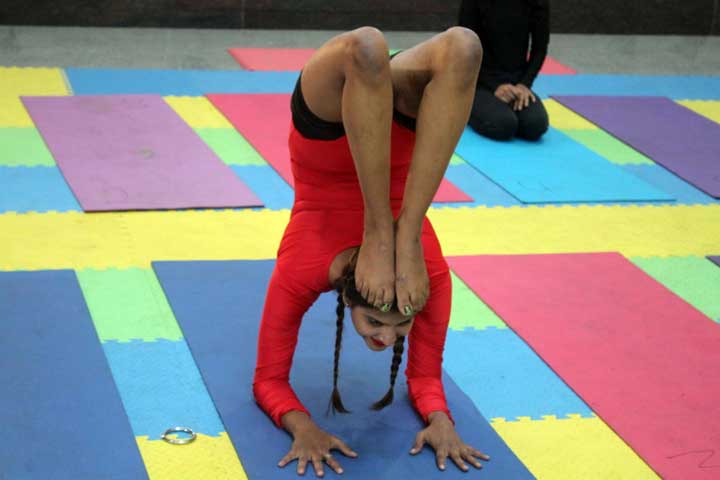 (Online & Onsite)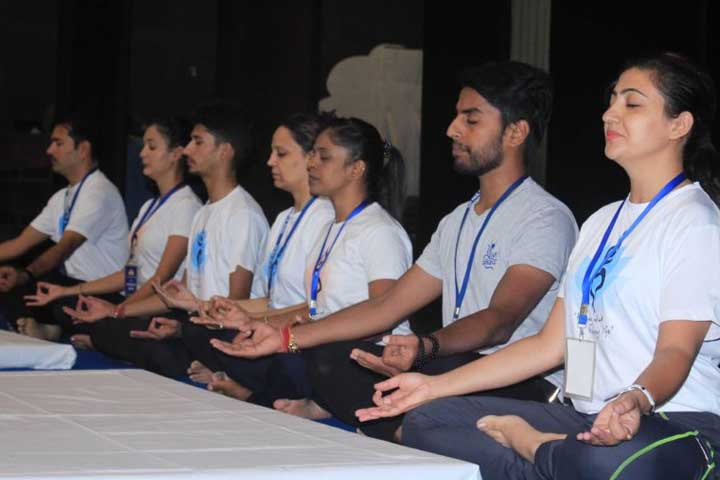 (Online & Onsite)
(Online & Onsite)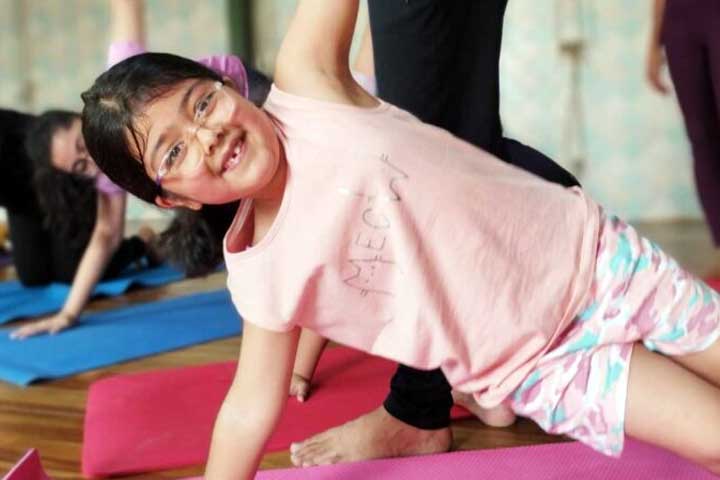 (Online & Onsite)
Be Alive. Be Strong. Be Happy. Just Be.
Everest Yoga offers Private Yoga Sessions, especially adapted to your needs and interests, Group Classes, Yoga Therapy, Yoga Workshops, Yoga Retreat, Corporate Yoga, Kids Yoga Programs.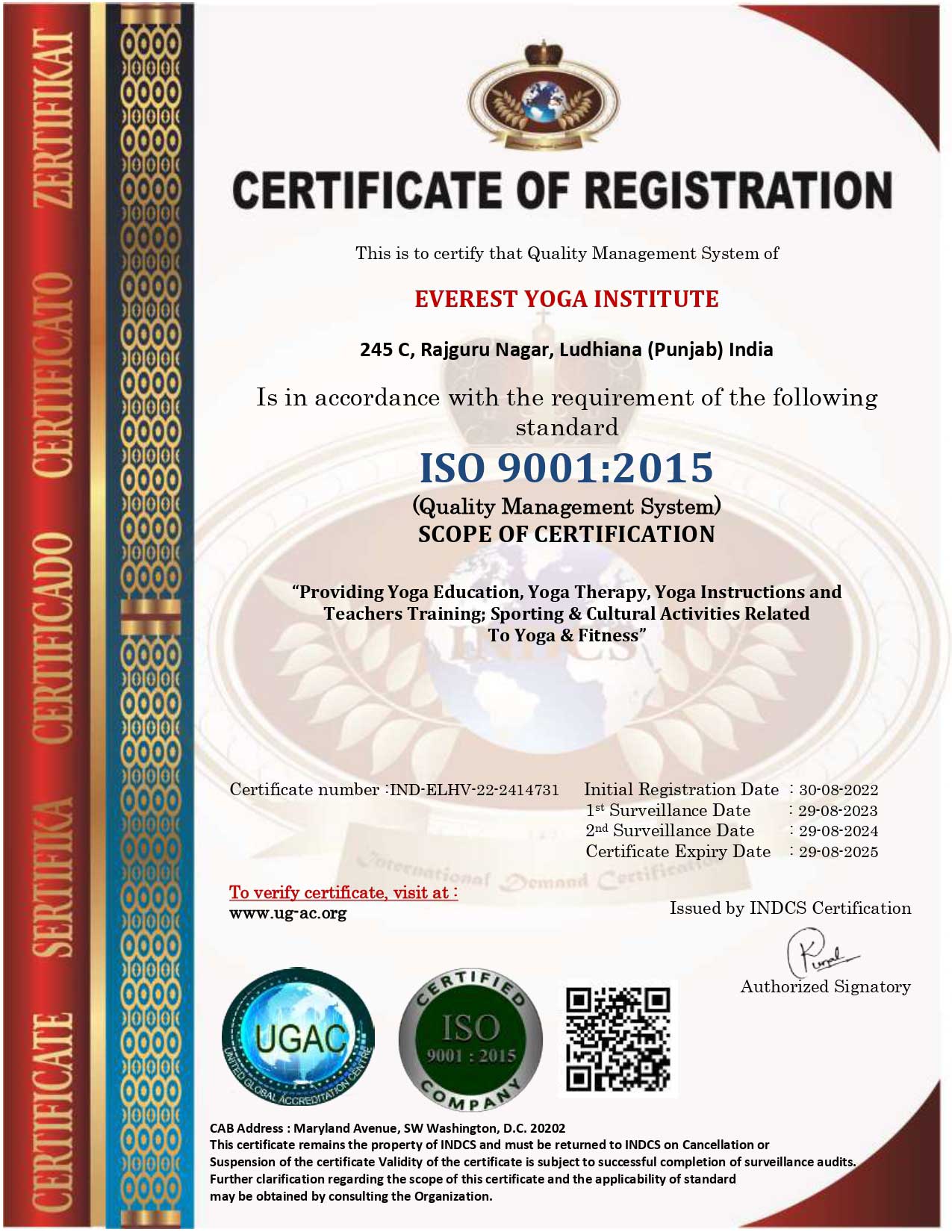 NOTE: Schedule might change due to the season, course and any update in the syllabus. Please keep yourself free for any additional classes during the course.
I completed Yoga Teacher Training, online, from Everest Yoga Institute in 2021. I was practicing yoga at personal level for months before joining the training but there was not much improvement in my general fitness. I realized I need to seek guidance. Everest helped me in learning the right way of yoga practices.
EYI guided me in learning the actual methodology of doing yogasanas. I learnt variety of techniques of doing
asanas in easier ways. The instructors were deliberate, patient and encouraging. This gave better practice than ever. My transformation is visible to all near and dear ones. Yoga is helpful in achieving fitness. However true gains are really achieved through professional guidance. I recommend Everest Yoga to everyone. Don't miss the chance if you are really dedicated to learn Yoga.
Sneh Sharma
Germany
I did my 500hrs Advance Yoga Teacher Training (Online) in Multistyle Yoga at Everest Yoga Institute.
I enjoyed each and every class, loved the way teachers interact with the students, relished the way they motivate students. The course gave an excellent perspective about Yoga for the modern society. Guidelines provided after the course were very helpful to build my own yoga studio.
A big thanks to Everest!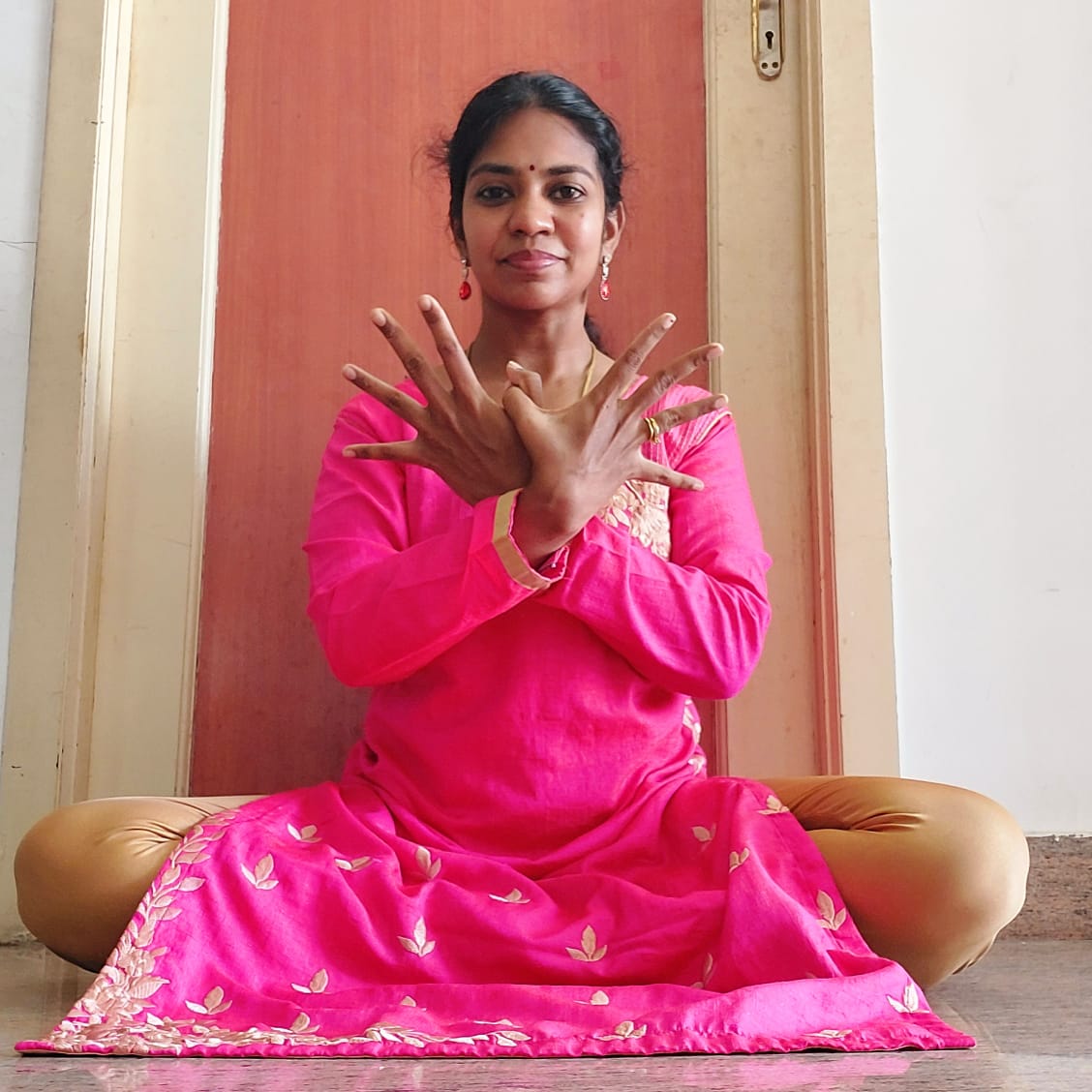 Vasanthamalar Chenkuttuvan
Chennai, Tamil Nadu, India
I started my yoga journey during pandemic COVID 19.  I wanted to learn advanced yogasanas, so I approached Yogi Sanjeev Tyagi & he proposed to go for Yoga Teacher Training. Everest Yoga Institute revealed to me a new path and on the way I discovered my passion. They are the best guides and mentors.  At the end of the day, it is one's dedication and hard work that decides what one achieves. I wholeheartedly thank all the teachers here, who are like family.
Amandeep Kaur
Dharamshala, Himachal Pradesh, India
My journey with Everest Yoga Institute has been very enriching. The first day I texted Mr. Tyagi  and talked to Mrs. Tyagi I knew that I was at the right place for my training.
Their Teacher Training caters for everyone's needs and empowers you in all angles, not only as a trainee but also as an individual.
Their team of teachers is dedicated & experienced & makes us feel comfortable, at the same time making us sweat  to reach our goal.
I was pleasantly surprised by the variety of techniques taught here.
In fact it's a platform that prepares you  to be out in the field with its unique human touch.
I am really very grateful to the Everest Yoga Institute.
Laure Nirmala Chinatamby
Mauritius, E Africa
I'm Yulia from Ukraine , Kiev… 36 years old. My profession is skipper of power and sailing boats. Dream – one day can sail all around the world and do yoga on a boat. I'm very happy I joined Everest Yoga Institute . They're very professional and helpful in my journey. I learn a lot everyday with them. They show and explain everything in a very easy, effective way. They open up your maximum potential . I recommend this school to everybody who wants to become a yoga teacher or just for self development . Very grateful to all teachers . I'm very proud I'm in this school.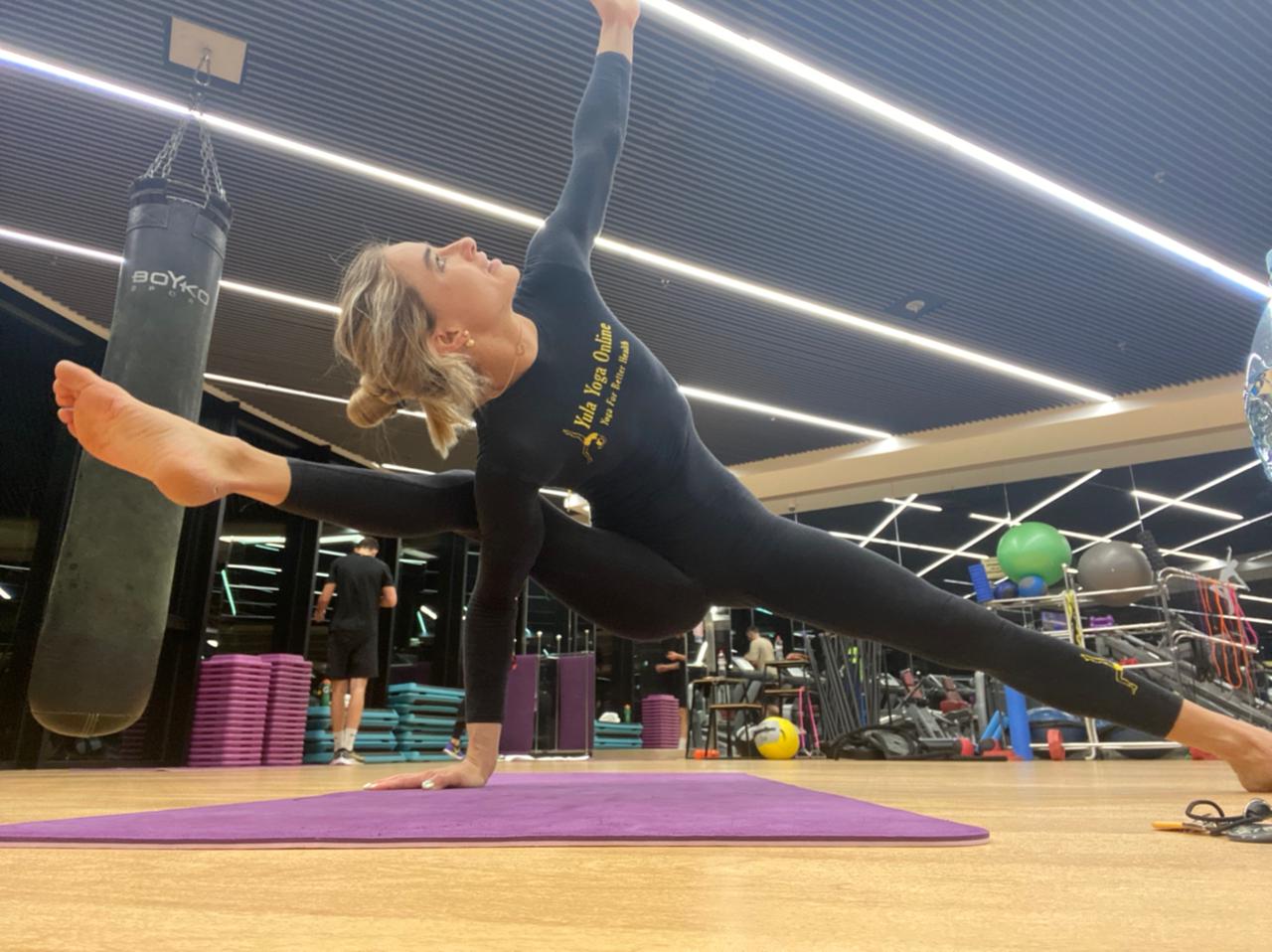 YULIA DEMCHEVSKA
Ukraine, Kiev