योग : कर्मसु कौशलम्
Yogah karmasu kaushalam
कर्मो में कुशलता को ही योग कहते है I
Yoga is skill at work.
(Shrimad Bhagvad Gita- Chapter 2 Verse 50)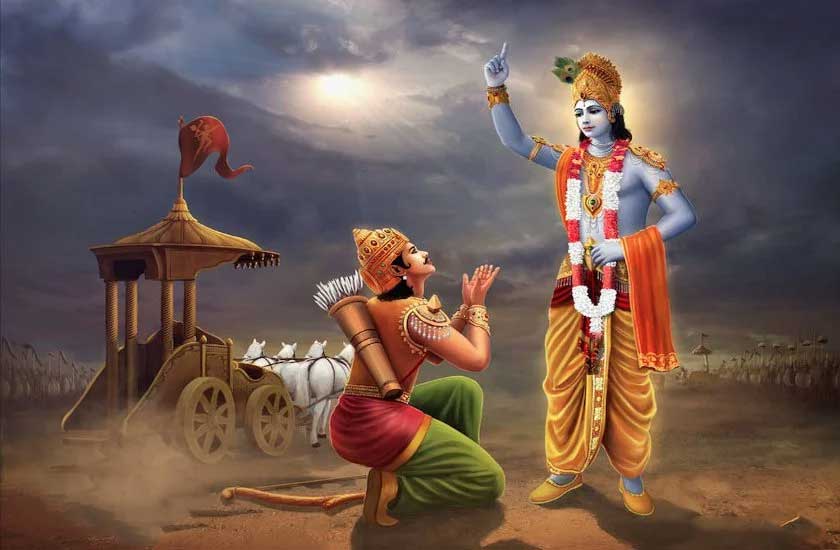 Everest is a firm follower of Karma Yoga – the path of unselfish action.
We strongly believe that if we possess good health, we can practice our karma/action with full devotion. Yoga is a scientific approach towards good health.
Our Aim: We aim at bringing yoga as a combination of traditional yoga & modern yogic science, at a global platform such that people increase SELF AWARENESS towards overall health and work on SELF DEVELOPMENT and simultaneously contribute towards DEVELOPING OTHERS.
We must learn that there is nothing greater than to do something for others.– Martin Luther King Jr.
Our Vision: We have a clear sense of purpose- to create a beautiful yogic world. To make this a reality, we are visionary towards creating the best YOGA TEACHERS & YOGA LEADERS so as to offer vast variety of services in the field of yoga for all age groups, such that it is loved & practiced by all. This enables us to realize our mission.
Our Mission: To create Health & Happiness for all through Yogic Practices.
————————————————————————————————————————————–
Everest came into existence in 2001 & got formally recognized and registered on January 1, 2014 with the Government of India, with our head office in Ludhiana, Punjab (India).
At Everest Yoga Institute, we have a combination of "TRADITIONAL YOGA & PHILOSOPHY" and "MODERN YOGIC SCIENCE".
Our yoga training works on all layers of an individual- PHYSICAL HEALTH, EMOTIONAL STABILITY, MENTAL BALANCE, SOCIAL GROWTH & SPIRITUAL ELEVATION.
Our facilitators exhibit proficiency from Raj Yoga to Prop Yoga & from Hatha Yoga to Power Yoga.
SIMPLE to COMPLEX: With immense planning we are teaching yoga by translating complex information into easily accessible concepts in first class. This is how we move into yogasanas – from basic to advance.
VARIATIONS: We offer variations that work best for individual bodies. We effectively break down poses so one can understand its key components, then masterfully bring it all back together in a sequence to allow for a truly embodied experience. We manage to make it fun!!
YOGA FOR ALL: We offer international level Yoga Teacher Training, Yoga Workshops, Webinars, Seminars, Guidance & Counselling, Therapeutic Classrooms, Kids' Yoga, Corporate Yoga, Shatkarma, Trans-formative Meditations, Yoga Retreats & Adventure Camps for all age groups. We conduct International Yoga Festivals, Youth Yoga Festival & Yogasana Competitions at District, State, National & International levels.
JOB OPPORTUNITIES: We aim to creating job opportunities at international level, in the field of yoga. Many of our students earn while they learn!!
OUR CONTRIBUTION:
#Since 2014, 500+ candidates of all age groups have taken up Yoga Teacher Training – online & offline- from Everest & they have transformed their life & further transforming others!!!
#We effectively launched programs – MISSION VIJAY CORONA & GHAR GHAR YOGA during pandemic COVID 19 in March 2020. This was an online program where we connected yoga leaders, yoga teachers, health care workers & healers from all over the world and everyone rendered their services on our online platform. The intention behind the program was to unconditionally serve humanity to stay balanced, while the entire human race was restricted within the four walls.
#We delivered 50 hours non stop live online-sessions during pandemic COVID 19, on yogic practices, naturopathy, ayurveda & other forms of health & fitness. These sessions were free of cost for everyone to practice & keep up good health. This attempt was highly appreciated by the online community & helped us create a global yogic family.
– वसुधैव कुटुम्बकम् (vasudhaiva kutumbakam)
(Sanskrit phrase from Maha Upanishad, that means that the whole world is one single family.)
#We are effectively spreading yoga through workshops and webinars for schools, colleges, hospitals, universities, corporate houses, banks, old age homes & government sector.
————————————————————————————————————————————–
With the blessings of- divine lord & gurus, our faculty members, families & friends, we are working hard to create a- Healthy & Happy World through Yogic Practices.
A P J Abdul Kalam Ji (President of India 2002-2007) has very well quoted-
"If you want to shine like Sun, first burn like Sun".